Truck drivers are in high demand. Trucking is considered a stable, reliable profession, and it has the potential to be lucrative — some drivers even make six figures. It's also been ranked one of the worst jobs in America. It is lonely, grueling work that can cause high stress levels, and it's consistently named one of the most dangerous career fields. One top concern is driver fatigue and how it contributes to commercial truck accidents. A truck is 20 to 30 times bigger than the average passenger vehicle. When a truck driver hits a much smaller car, it often results in serious injury or death. 
A trucker is responsible for being especially mindful when driving, given how much damage a large truck can cause in a traffic accident. Unfortunately, drivers are prone to fatigue behind the wheel. Many workers spend weeks on the road, and the job can be tedious, even with required breaks. What many drivers may not realize is how dangerous drowsy driving can be. A tired driver awake for 24 hours is similarly impaired to someone with a blood alcohol concentration of 0.1%. Drowsy driving can be even more hazardous than driving under the influence, and it's even illegal in some states. States that don't explicitly outlaw the behavior recognize it as reckless driving.
What else causes truck accidents? An analysis from the Federal Motor Carrier Safety Administration (FMCSA) found that brake problems are a leading factor in truck crashes. Besides mechanical issues, choices like speeding and prescription drug use often factor into crashes. Compared to explicitly illegal behavior, fatigue may not seem significant, but it's still a top contributor that often causes fatal crashes. In 2020, there were 152 fatal large truck crashes in Maryland, Virginia, and D.C.
Hours of Service Regulations
The FMCSA sets regulations for commercial vehicles that operate in interstate commerce. The rules differ depending on whether a truck is carrying property or passengers. A brief outline of the rules is below.
Shift Length: Property-carrying truck drivers can drive a maximum of 11 hours after ten consecutive off-duty hours, and passenger-carrying drivers can drive 10 hours after eight consecutive off-duty hours.
Truck drivers carrying property must fit their 11 hours of driving into a 14-hour shift. After 14 hours, they're required to take 10 hours off. Passenger-carrying vehicle drivers have 15 hours to complete 10 hours of driving — after 15 hours, they must also stop working.
Breaks: A truck driver with a property-carrying vehicle must take a 30-minute break after 8 hours of driving, assuming they haven't had a 30-minute interruption while driving. The break must be non-driving for 30 consecutive minutes.
Work Week Limit: Truck drivers cannot drive more than 60 hours in 7 days or 70 hours in 8 days. This is known as the 60/70 hour limit, and the rule applies to both property- and passenger-carrying vehicles. 
These regulations are designed to prevent driver fatigue and make roads safer. Unfortunately, hours of service violations are common. Truck drivers may not realize that they've been working longer than allowed. Sometimes, they may ignore the rules because they fear falling behind schedule. Other times, there may be incentives from carriers for them to work longer than permissible. The federal government can fine drivers and carriers for hours of service violations; in some cases, a carrier's safety rating might be affected. Still, truck drivers may decide to break the rules. Alternatively, they may abide by commercial regulations but still be too tired to drive during their allotted shifts.
Hiring A Trucking Accident Attorney
If you're involved in a trucking accident, you need to find an experienced truck accident attorney to represent you. In the aftermath of a crash, investigators will examine potential factors to determine the cause of the accident. Trucking companies have insurance companies and lawyers that will do their best to discredit you and deny that the truck driver or their vehicle was at fault. A truck accident lawyer will look at the facts and investigate potential causes like driver fatigue. Truck crashes often cause more severe injuries and health complications than an accident with another passenger vehicle. You should focus on recovery instead of fighting insurance companies by yourself. 
Our team at Paulson & Nace has extensive experience with large truck accidents, and we know how to get results. We represent clients in Washington, D.C., Maryland and West Virginia and help them get the compensation they deserve. Contact us online or call 202-463-1999 to learn more.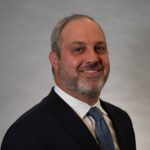 With the law firm of Paulson & Nace, Mathew Nace's practice areas include medical malpractice, trucking litigation, auto collision, premises liability, wrongful death and other catestrophic negligence and personal injury matters. He is licensed to practice in Maryland, West Virginia, and the District of Columbia.