The commercial trucking industry is among the most vital in the United States. Dedicated drivers leave their families for long stretches, transporting 80% of all cargo in America – four times as much as rail, air, water, and pipeline combined. And large truck driving is the most common occupation in 29 states. 
Unfortunately, it's also the most dangerous, not just to truck drivers but to occupants of other vehicles and pedestrians. 
The size, weight, and slow stopping speed of large trucks mean accidents tend to be more serious than those of personal motor vehicles. Injuries can be catastrophic, permanently altering the lives of the victims. 
Paulson & Nace has extensive experience representing victims of large truck crashes and their families in West Virginia and the greater Washington, D.C. area. We understand how crucial it is to have a knowledgeable West Virginia truck accident attorney during this terrible time, and we're ready to help at a moment's notice.
The Numbers Don't Lie: Large Truck Crashes Kill
Any truck with a gross vehicle weight rating of at least 10,000 pounds is considered a large truck. 97% of vehicle occupants killed in a collision with a large truck in 2020 were in the passenger vehicle. This is simply because the size and height of the large truck protect the truck driver more than the people in the smaller, vulnerable passenger cars. Regular vehicles can slide under the trucks, and loaded tractor-trailers need 20-40% more braking distance than cars.
Take a look at some of the more sobering truck crash statistics from recent years.
In 2020, more than 4,800 large trucks were involved in fatal crashes – a 4% decrease from 2019, but a 33% increase from 2011

Nearly 5,000 people died from large truck crash injuries in 2020 alone

More than half of 2020's fatal crashes happened on rural roads, and just a quarter on interstate highways

Driver speeding was the most common cause of fatal truck crashes in 2019

Another factor in large truck crashes is sleep deprivation; truckers often drive more than 11 hours at a time, and sleepy drivers are responsible for more than 6,400 deaths every year
Statistics closer to home aren't any more encouraging.
While serious injury crashes in West Virginia are down overall, 11.3 percent of fatal crashes in West Virginia involved large trucks (e.g., semi-trucks, tractor-trailers) in 2019. And despite Maryland's goal of reaching zero driver deaths, fatal crashes have increased every year since 2019, with a five-year average of 524 as of October 2022. In 2019, 7.7 percent of fatal crashes involved trucks in Maryland. 
Causes of Large Truck Accidents
The tragic truth is that most large truck accidents are completely preventable. From parts manufacturers to inspectors to drivers, trucking safety relies on many different people to do their part, and negligence can kill.
Some of the most common causes include:
Carelessly loaded cargo, which can unbalance trucks and tip them over or leave dangerous debris scattered on the road

Inadequate driver training

Poorly maintained or defective brakes, tires, gear shifters, and other parts

Driver error or carelessness

Sleep-deprived drivers, who are getting paid by the mile and often ignore safety regulations on how far and long they can drive without rest
Sleep deprivation can be as harmful as drinking and driving; in fact, being awake for 18 hours straight impairs driving as much as a blood alcohol concentration of .05%. A driver missing just 2-3 hours of sleep in 24 hours more than quadruples the risk of a crash compared to drivers who get a full night's rest. 
You may assume that all truck drivers are qualified, but in 2019, just 75% of drivers in fatal crashes had a valid commercial driver's license (CDL). Combined with common driving errors, such as sudden braking, failure to stop at a stop sign, or unfamiliarity with the road, unqualified truck drivers significantly increase crash risks.
How a Truck Accident Attorney Can Help
If negligence or outright rule-breaking leads to injury or death in a large truck accident, it's essential to retain a skilled West Virginia truck accident injury attorney with a strong record of winning cases against trucking companies. These accidents, and their typically more catastrophic injuries, are much more complicated than a typical motor vehicle crash.
Catastrophic injuries include traumatic brain injuries, spinal cord damage, paralysis, loss of vision or hearing, loss of limb, severe burns, and more. Recovery may take months or years and be financially, physically, and emotionally devastating. Significant compensation will be required, such as lost wages and medical bills.
The trucking industry is subject to different regulations and insurance requirements than passenger vehicles. There are usually multiple parties involved, and commercial trucking companies have powerful insurance companies on their side with endless hidden loopholes that a less experienced law firm might miss.
At Paulson & Nace, we know the right questions and details to uncover to ensure that everyone responsible for a large truck accident is held accountable. We are ready to build a case for you and see it through as long as it takes, including if and when it goes to trial, and get real results. We're passionate about giving our clients throughout West Virginia, Maryland, and D.C. the best care and representation possible while they recover and rebuild. Please call us at 202-463-1999 or contact us online for more information.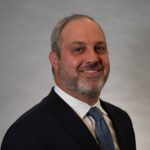 With the law firm of Paulson & Nace, Mathew Nace's practice areas include medical malpractice, trucking litigation, auto collision, premises liability, wrongful death and other catestrophic negligence and personal injury matters. He is licensed to practice in Maryland, West Virginia, and the District of Columbia.