You're driving down the road, and a large truck swerves into your lane and hits your car. In many cases, your life changes in an instant. Large trucks are 20-30 times the size of passenger vehicles and can cause serious damage in a collision. Passengers are more likely to die in a large truck crash when compared to accidents with smaller-sized vehicles. If you are fortunate enough to survive, there's a good chance you'll have severe injuries. In West Virginia, trucking accidents are a notable problem. West Virginia had 1,005 trucking crashes last year — a 14% increase from 2020. If you are injured in a truck accident, you should find a West Virginia truck accident attorney immediately.
Car Accidents vs. Truck Accidents
You may wonder how a car accident differs from a truck accident. After all, both involve vehicles colliding and causing injuries and property damage. But truck accidents stand out due to the severity of injuries that they can cause. From a legal standpoint, establishing liability in trucking collisions can be more complicated. While the driver may be held responsible, other parties can also be liable. If a truck company doesn't properly maintain its vehicles and a truck's brakes malfunction, it may be named in a lawsuit after an accident. The manufacturer could be liable if a crash is caused by mechanical failure due to a defective part. A trucking accident attorney will analyze the facts of a case to determine who is responsible for a collision.
Truck Accident Attorney Search
Finding the right West Virginia truck accident attorney can be an overwhelming prospect. There are an estimated 9,000 attorneys statewide, many of whom specialize in car and trucking accidents. It's essential to do your research to make sure you're choosing the lawyer who will get you the best outcome.
Word of Mouth
Do you have any friends, family members, coworkers, or acquaintances who have been involved in a truck accident? If so, ask them which attorney they used to have a starting point. Personal referrals are one of the leading ways to hire a lawyer.
Conduct Attorney Research Online
Another way to find a West Virginia trucking accident lawyer is through online research. Google reviews are a great place to start — a firm with positive reviews from real people is more likely to serve your interests and work tirelessly on your behalf. However, be wary of what you see online because some law firms may make promises they can't deliver.  
Schedule A Free Consultation
Once you've found an attorney for your truck accident case, you should schedule a free consultation. Many law firms offer no-obligation case review appointments, which are beneficial for two reasons. A case review allows you to see whether the attorney feels like a good fit and gives them a chance to review the facts of your case and determine whether you should move forward. You should also ask the attorney questions like the ones listed below.
How many trucking accident cases have you handled?
During the initial case review, the attorney will ask you questions to learn more about your case. The conversation doesn't have to be one-sided; you can take the opportunity to find out more about their practice. You should ask how many trucking accident victims they've represented in the past to gauge their experience with similar cases.
What trucking accident settlements have you won before?
Many law firms publicize their verdicts and settlements to show how they've fared with previous cases. This information can help you determine whether an attorney has seen success in prior cases. You can also ask the lawyer directly during your consultation. 
Will you be the attorney working on my truck accident case?
Sometimes, the attorney you meet with during an initial consultation won't be the one who handles your case. This isn't always bad, but it's a good idea to familiarize yourself with a law firm's office and know who you'll be working with if you decide to move forward.
Will you charge me upfront?
Most personal injury law firms work on a contingency fee basis, which means they only get paid if they have a successful outcome. Instead of collecting money upfront, they get a percentage of your final settlement amount. If a law firm asks for payment before winning a case, it could be a red flag.
The aftermath of a West Virginia trucking accident is difficult, but having the right representation can make a significant difference. Paulson & Nace represents truck accident victims across West Virginia and can help you get the compensation you deserve from an at-fault trucking company. Call (202) 463-1999 or contact our firm online to schedule a free case review.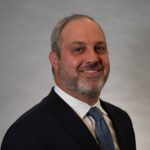 With the law firm of Paulson & Nace, Mathew Nace's practice areas include medical malpractice, trucking litigation, auto collision, premises liability, wrongful death and other catestrophic negligence and personal injury matters. He is licensed to practice in Maryland, West Virginia, and the District of Columbia.