In 2019, 40 large trucks were involved in fatal crashes in West Virginia that took the lives of 44 people. While there were fewer fatalities in 2022, more than 1,000 commercial vehicles were involved in accidents.
Often, drivers of commercial vehicles suffer minor, if any, injuries in truck accidents. But those in smaller vehicles are subjected to anywhere from 10,000 pounds to upwards of 80,000 pounds upon impact, and the results can cause catastrophic injuries. Traumatic brain injuries (TBIs), broken bones, internal organ damage, and severely damaged limbs that require amputation are some more serious types of truck accident injuries that victims experience. In the worst cases, these crashes are fatal, devastating the loved ones left behind.
But the fact is, commercial vehicles play an integral part in the economy of West Virginia and the country as a whole. We greatly depend on the goods they transport and their role in the supply chain, far more than we may even realize. And yet, the dangers of large trucks on our roads and highways are clear.
Now, a recent announcement from the Biden-Harris Administration aims to address commercial vehicle accidents in the U.S. through a significant increase in grant funding.
Increased Funding from the Motor Carrier Safety Assistance Program
Additional funding has been granted to states for commercial vehicle safety initiatives. Over $471 million in Motor Carrier Safety Assistance Program (MCSAP) grant funds are available thanks to the U.S. Department of Transportation's Federal Motor Carrier Safety Administration (FMCSA). The nationwide funding that was announced in June is part of a large-scale effort to make roads safer for all drivers.
The dramatic boost in funds for commercial vehicle safety initiatives amounts to a 61% increase in grant money through the MCSAP. As the FMCSA's largest grant program, it supports local and state offices, focusing on education, outreach, and safety activities.
In West Virginia, program grants for truck safety efforts are integral to addressing the long-standing safety issues throughout the state. The additional funding for these initiatives will significantly contribute to improvements and strategies to reduce CMV crashes, fatalities, and injuries.
West Virginia Truck Accidents and Causes
Given the sheer size and weight of commercial vehicles, it's no surprise that trucking accidents differ from car accidents. There's a greater risk of the occupants in smaller vehicles suffering serious personal injuries than the commercial truck drivers.
In 2019, the rate of commercial vehicles (CMVs) involved in accidents in West Virginia was above the national average of 9.8%. Out of the motor vehicles involved in fatal crashes that year, large trucks accounted for 11.3%.
Most recently, there were 1,065 non-fatal and 27 fatal large truck and bus crashes in West Virginia in 2022. A total of 29 people died in these commercial vehicle accidents, and 476 injuries were reported.
While the state has a small population compared to others, the number of CMVs traveling through it poses serious risks when accidents occur. After all, truck drivers transport 80% of all cargo in the U.S., traveling over 400 billion miles each year.
Distracted driving, driving under the influence of drugs or alcohol, driver fatigue, speeding, reckless driving, and failing to drive according to weather conditions are common causes of West Virginia truck accidents. Other factors that make truck driving difficult and contribute to accidents of this kind are wind gusts, sudden braking, blind spots, tailgating, and lack of turn signal use.
Preventing truck accident injuries and fatalities in West Virginia requires careful planning and adequate funding. The news of additional funds for commercial vehicle safety initiatives is a positive step towards reducing the risk of these tragic but usually preventable accidents.
West Virginia Commercial Vehicle Safety Initiatives
As part of the MCSAP funding, the Transportation Division of the Public Service Commission of West Virginia set a three-year goal to lower the number of fatal truck accidents. Beginning in 2021, West Virginia's Commercial Vehicle Safety Plan included a goal of reducing commercial vehicle fatalities by 1.66% during each year. Doing so would reduce truck accident deaths by a total of 5% through various improvements to overall highway safety.
Over 250 people are killed, and more than 1,000 others are seriously injured in vehicle accidents yearly in West Virginia. Aggressive driving and speed contribute to over half of the fatalities and serious injuries throughout the state. Based on these facts, in 2022, West Virginia adopted the lofty goal of reaching zero fatalities on its roads and highways by 2050. Combined with the funding for safety initiatives through MCSAP, the necessary changes and efforts are underway to combat the dangers posed by large trucks.
Overall, road safety programs in West Virginia include strategies that focus on speeding and aggressive driving, alcohol and impaired driving, changes to intersections, pedestrian crossings, roadway departures, and occupant protection. A combination of education, outreach, and road and highway improvements are working to reduce all motor vehicle crashes in West Virginia, including those involving large trucks.
Why Hire a Truck Accident Attorney
While the goal is to eliminate all road fatalities in West Virginia over the next few decades, the reality is that truck accidents cause numerous deaths and injuries each year. Knowing the steps to take after a West Virginia trucking accident is important to ensure your own safety and that of others and to collect evidence for an insurance claim and/or personal injury lawsuit.
Injuries from truck accidents frequently leave victims with high medical costs, permanent disabilities, and severe emotional trauma. Recovery can take weeks, months, or even years, and the full impact of injuries can cause significant financial and personal struggles for whole families.
Unfortunately, insurance companies are not always on the victim's side; they'll pay as little as possible to cover the losses claimed by policyholders. But this means those suffering from truck accident injuries are often left without the financial coverage and support they're entitled to. Crash victims also frequently experience other damages and losses that may be difficult to demonstrate without the help of a West Virginia truck accident attorney.
The best chance to get the compensation you deserve after a commercial vehicle crash is legal representation. The claims process and dealing with insurance companies and other parties can be difficult to navigate on your own, especially if you're recovering from serious injuries or have tragically lost a loved one. If you need to file a personal injury or wrongful death lawsuit, speaking to an attorney as soon as possible following the accident will help.
At Paulson & Nace, our team of truck accident attorneys has extensive experience protecting the rights of West Virginia personal injury victims involved in crashes on our roads and highways. We fight for the compensation truck accident injury victims are entitled to, providing peace of mind during recovery and advocating for damages that reflect their present and future hardships. For more information, contact Paulson & Nace online or at (202) 463-1999 for a free consultation.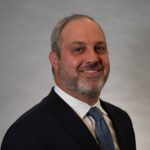 With the law firm of Paulson & Nace, Mathew Nace's practice areas include medical malpractice, trucking litigation, auto collision, premises liability, wrongful death and other catestrophic negligence and personal injury matters. He is licensed to practice in Maryland, West Virginia, and the District of Columbia.