West Virginia is known for its physical beauty, including its mountain ranges and green, lush valleys. Nicknamed the Mountain State, it has many breathtaking roads with spectacular views. While visitors flock to West Virginia yearly to take in the scenic roadways, others depend on West Virginia's thoroughfares too. 
Countless commercial trucks travel through West Virginia, carrying cargo daily, and the truck drivers are under tight deadlines. Truckers are, without a doubt, a major piece of America's supply chain, and West Virginia is a central hub for transport. Unfortunately, the combination of working truckers and other drivers on the roads can lead to serious, even catastrophic, West Virginia truck accidents. According to the Federal Motor Carrier Safety Administration's Motor Carrier Management Information System (MCMIS), in 2022, more than 1,000 truck accidents occurred statewide in West Virginia, with 29 involving fatalities. 
In many cases, truck accidents are caused due to negligence. A crash can be brought on by a fatigued driver, faulty equipment, or unbalanced cargo that causes a driver to lose control of the vehicle. No matter the cause, a large truck colliding with a car can be devastating. When a truck weighing upwards of 10,000 pounds collides with a smaller motor vehicle, chances are those riding in the smaller car will suffer more severe harm, with injuries ranging from traumatic brain injuries to paralysis, loss of limbs, and even death. Seventy-two percent of people killed in large-truck traffic crashes in 2021 were occupants of other vehicles, according to the National Highway Traffic Safety Administration (NHTSA).
Because of the severity of large truck accidents, and the simple fact that being in a crash can completely overwhelm an injured person, it is important to understand what it takes to navigate the aftermath of an accident with a large truck, including the importance of hiring a West Virginia trucking accident attorney.
Here are five tips that can help if you are involved in a West Virginia truck accident.
Take care of yourself and others:

Caution is a must immediately after any motor vehicle accident. Do not stand and walk around until you know you are in a safe space and not severely injured. Next, check on others to see if they need assistance, and as soon as you can, call 911. 

Gather information:

Drivers are legally responsible for staying on the scene of an accident unless they need to be taken to a hospital. It is also the law that all parties involved in the truck accident exchange pertinent information, including insurance, driver's license, and contact information. It may be chaotic following an accident, but if possible, take notes of how the accident occurred, take pictures at the scene with your cell phone, talk to witnesses, and ask for their names and phone numbers. Note anything unusual about where the crash occurred.

Don't share too much

: As mentioned above, you need to gather as much information as possible. However, on the other hand, you must recognize the need to protect yourself from being blamed for the accident when it is not your fault. Do not expose yourself to being accused of negligence, even if your immediate reaction is to apologize for someone else's injury. Representatives from insurance companies, the trucker's employer, and even other drivers who were also crash victims may approach you for information. They may use it for their own financial gain.

Seek medical attention:

Even those who are not transported immediately from the crash site to the hospital should undergo a physical examination as soon as possible following an accident. Make sure the doctor understands it was a crash involving a large truck. This will help ensure the proper diagnostic images are ordered. It is not unusual for it to take time, even weeks, for some injuries in certain muscles, tendons, or ligaments, for example, to be revealed. 

Hire a Truck Accident Attorney:

It may take months or even years to recover from injuries sustained in a truck accident, and victims often need to take time off from their jobs, seek out long-term medical care, or rely on others to handle daily responsibilities. Seeking legal help from an experienced

West Virginia truck accident attorney

will allow you to focus on recovery while they fight on your behalf. Being injured in a large truck accident can be costly, and those injured must receive the compensation they deserve. An attorney who understands West Virginia's motor vehicle laws and insurance regulations for the trucking industry can be invaluable. 
At Paulson & Nace, our truck accident attorneys have the expertise to fight for West Virginia truck accident victims and ensure that everyone responsible for the crash will be held accountable. For more information, call (202) 463-1999 or contact the firm online for a free case review.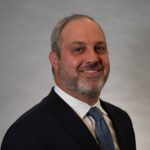 With the law firm of Paulson & Nace, Mathew Nace's practice areas include medical malpractice, trucking litigation, auto collision, premises liability, wrongful death and other catestrophic negligence and personal injury matters. He is licensed to practice in Maryland, West Virginia, and the District of Columbia.