The stories found too often in daily news reports are heartbreaking and horrific. Unfortunately, they describe the real lives of older adults sexually abused in their nursing homes. 
In one high-profile case in Minnesota, a male nursing assistant was caught by a fellow employee as he raped an incapacitated 83-year-old woman in the middle of the night. The rapist ultimately pleaded guilty to third-degree criminal sexual conduct with a mentally impaired or helpless victim and was sentenced to eight years in prison. 
In another case, a man who had just been released from prison slipped undetected through an unlocked door of a San Diego-area nursing home and assaulted a resident. Staff members did not even realize the man was on the property until they heard the 88-year-old woman and her roommates screaming. The victim suffered a broken arm.
Closer to home in Virginia, a Caroline County nursing home employee who worked overnight shifts raped one resident on multiple occasions before being caught in the act by a coworker in October 2018. The female victim was in her seventies and had dementia. 
Nursing home residents must trust and depend on others for care. But in facilities across the country, our most fragile citizens are increasingly becoming victims of rape and other violent sexual assault instead of receiving kindness and safety. This systemic horror cannot be ignored. 
Nursing Home Sex Abuse Statistics
Unfortunately, no national database tracks sexual abuse in U.S. nursing homes. While the Centers for Medicare and Medicaid Services (CMMS) serves as the regulator for more than 15,000 nursing homes across the country receiving government dollars (Medicare/Medicaid), its database lumps sex abuse allegations into an all-encompassing abuse category; all types of abuse, not just of a sexual nature. Other forms of abuse commonly found in nursing homes are financial scams and purposely giving dangerous drugs to dementia patients. 
However, in one investigation conducted by CNN, journalists pored through the CMMS database to pull out individual reports of sexual abuse. With some exceptions, they determined that in a three-year period between 2013 and 2016, at least 1,000 nursing homes were cited by the federal government for mishandling or failing to prevent alleged cases of rape, sexual assault, or sexual abuse at their facilities.
Data from the Administration for Community Living, an organization within the U.S. Dept. of Health and Human Services, showed that more than 16,000 complaints of sexual abuse were filed between 2000-2017. But that staggering number only represents complaints that were actually investigated. There are likely far more than 16,000 that were not investigated or even reported. 
Why Are the Elderly Vulnerable to Sex Abuse?
The most obvious answer is that sick and elderly nursing home residents do not have the mental or physical strength to defend themselves against an attacker. It is up to the nursing home administrators to protect the residents and provide 24-hour security.
According to the National Consumer Voice for Quality Long-Term Care, women and men with dementia and Alzheimer's Disease often fall prey to sexual abuse because their weakened cognitive skills prevent them from understanding what is happening. 
Additionally, while abuse occurs any time of day, lax supervision during overnight shifts and improperly maintained video monitoring equipment has made it easy for sexual predators to strike while residents are asleep. 
And not every sexual abuse perpetrator is an employee. They often enter under the guise of visiting a friend or family member or, as in the above case, just break in.
CNN also reported other negligence by nursing homes regarding employees with a history of sexual abuse. More than 500 examined facilities had been cited not just for failing to investigate allegations of sexual abuse, but for not thoroughly screening potential staff for criminal or abusive pasts. One facility director even told a state inspector that "if the facility reported all allegations, it would be numerous, and the State Agency wouldn't want that either."
How to Protect Nursing Home Residents
While there are nursing home laws meant to protect seniors, you must regularly monitor your elderly loved one's well-being with frequent visits, conversations, and checks for signs of abuse, no matter how many safeguards are in place at your facility. 
There can be physical signs of sexual abuse. However, be mindful of the less obvious symptoms of sexual abuse. For example, if you notice the resident has changed their feelings about a nursing home employee or fellow resident, this could be a red flag. Also, remember that victims of sexual assault may not voice their experience but instead become more withdrawn and less interested in social activities. They also may begin showing signs of PTSD, such as difficulty sleeping, having nightmares, or becoming agitated easily.
Keep in mind that there are protections for nursing home residents. Any nursing home or facility that receives funds from Medicare or Medicaid has to follow federal and state laws to ensure residents receive the health services that they require, such as giving residents a physical exam every 90 days. Families have the right to regular check-ins with the nursing home administrator, who should willingly share your loved one's medical records along with staff/volunteer training policies and what the facility is doing to keep residents safe from predators. 
Related: How to Find a Safe Nursing Home for Elderly Loved Ones
While communication with those caring for your loved ones is vital, it is also important to recognize when it's time to seek legal help. If you believe your loved one is being sexually abused, Paulson & Nace can help you determine the next steps. Call us at (202) 463-1999 or reach us online via our contact form.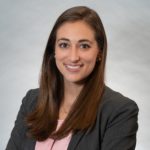 Samantha L. Peters focuses her practice in the areas of medical malpractice, personal injury, wrongful death, and other negligence claims.