Moving someone into a nursing home could be one of the most difficult decisions you will have to make. Even if you recognize that your loved one can no longer live alone and you have reached the point where you cannot provide the necessary care, it's never easy.
Safety measures put in place by the federal government for nursing home residents should provide some solace. However, some news reports are a cause for concern. A New York Times article revealed troubling issues with the Centers for Medicare & Medicaid Services (CMS) program. This national oversight program and public rating system is designed to give people reliable information on the quality of thousands of nursing homes. 
The investigation discovered that CMS was lagging in reporting incidents of negligence, weakening the very purpose of the platform.
Some of the overlooked incidents included:
A resident in Arizona being sexually assaulted in a facility's dining room

A Minnesota woman who caught COVID-19 after employees moved a coughing resident into her room

A dementia patient was found in the parking lot of a Texas nursing home, lying in a pool of blood.
Understanding Laws that Protect the Elderly
As you explore nursing home options and get your elderly loved one ready for 24-hour care away from you, you need to prepare yourself to take on a new role; that of a knowledgeable advocate who understands the laws and inner workings of the nursing home system. Despite recent failures, nursing homes are a vital part of our healthcare system, and it is up to citizens and the legal system to hold them accountable. 
In 1986, a study by the Institute of Medicine revealed significant shortfalls in nursing homes, including inadequate care and abuse. This led to the federal Nursing Home Reform Act, signed into law in 1987 by President Ronald Reagan. 
The Act's primary goal was to ensure that nursing home residents received quality care that would help them achieve and maintain their "highest practicable" physical, mental, and psychosocial well-being.
Under the law, nursing homes must abide by several mandates. They must provide 24-hour access to skilled nursing staff and make sure a physician supervises all medical treatment. They must also provide residents with a comprehensive care plan and social, rehabilitation, pharmaceutical, and dietary services. They must conduct regular assessments of the resident's individual needs. Finally, if the facility has more than 120 beds, it must provide a full-time social worker. 
Nursing homes only receive Medicaid and Medicare payments for long-term resident care if they are certified by their state to be in substantial compliance with the Nursing Home Reform Act. The certification process requires nursing homes to adhere to state licensing requirements and guidelines. It also requires unannounced visits by state inspectors, who will conduct surveys, including interviews with residents at random times, at least once every 15 months. 
The surveys focus on residents' rights, quality of care and provided services, and overall quality of life. If there are any complaints against the nursing homes, surveyors are required to conduct a more targeted investigation.
If the results of the surveys show a home is not in compliance, the enforcement process begins, followed by a decision on whether the home should be sanctioned. The nursing homes are given an opportunity to correct the problem unless the issue puts a resident in immediate jeopardy, and based on whether any incidents are isolated, part of a pattern, or widespread throughout the facility.
Sanctions could include mandatory in-service staff training, a directed plan of correction, state monitoring, civil monetary penalties, denial of payment for all and/or new Medicare/Medicaid admissions, and complete termination of the provider agreement.
Nursing Home Lessons Learned Through COVID-19
Throughout the pandemic, the challenges associated with residential life in nursing homes have been laid out in newspaper headlines, on nightly TV newscasts, and within heartbreaking social media posts.
Political leaders' handling of the virus has left scars on the American psyche. For example, former New York Governor Andrew Cuomo issued a directive in March 2020, effectively forcing nursing homes to accept COVID-19 patients who had been released from hospitals so long as they were deemed "medically stable." He then used his state of emergency powers to install liability relief for nursing homes and hospitals. 
In a July 2020 Washington Post article surrounding a major outbreak of the virus in the Washington D.C./Virginia region, reporters relied on the CMS program to share tragic stories. Their research also provided readers with a lesson on understanding the nursing home rating system, the reporting of infractions, and how to take legal action if an issue escalates.
According to the article, in the early days of the pandemic, two facilities, Skyview Springs in Luray and Westport Rehabilitation and Nursing Center in Richmond, received via the federally mandated survey "…the most severe citations, with inspectors warning that conditions there posed 'immediate jeopardy' to residents — meaning they had caused or were likely to cause serious injury or death.''
At both facilities, inspectors said that the staff did "…not pull privacy curtains in rooms that held patients who had tested positive for the coronavirus and those who had not.''
And at another nursing home, Annandale Healthcare Center, workers were cited for several infractions, including skipping their entry temperature checks and carelessly disposing of used gowns and gloves after contact with infected patients.
How
to Protect Loved Ones Living in Nursing Homes
Pandemic or not, these errors and behaviors of trusted nursing home workers are unacceptable. It is important to stay aware and recognize when it may be time to contact a nursing home abuse lawyer.
Make sure to keep up with current news and updates on regulations. Spend some time becoming familiar with the CMS Nursing Home Compare website as well as your specific state's nursing home information website. If you are in Washington, D.C., visit the nursing home section of the DC health site. In West Virginia, visit the West Virginia Department of Health & Human Resources Bureau for Medical Services; in the Commonwealth of Virginia, you can find out more about long-term laws and regulations here.  
If you believe a nursing home is not obeying federal or state laws or if your family member has experienced nursing home abuse, there are legal options to hold those responsible accountable without putting your loved one at risk. If you live in or around the Washington, D.C., or Charleston, West Virginia area, Paulson & Nace can help determine your next steps. Call us anytime at (202) 463-1999 or contact us online for more information.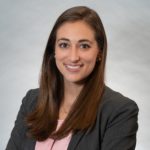 Samantha L. Peters focuses her practice in the areas of medical malpractice, personal injury, wrongful death, and other negligence claims.