Nursing homes provide a wide range of health services to one of our most vulnerable populations, the elderly and people with impairments. The types of services nursing homes offer include administering daily medication, 24-hour supervision, nursing care, and help with day-to-day activities. Additional rehabilitation services are also available at many facilities.
While some people have short-term stays at nursing homes after being hospitalized or following surgery, the majority are permanent residents. Long-term residents need daily care due to medical conditions that require a certain level of healthcare support that they or a family member cannot manage on their own.
But even when it's the best decision, moving a loved one into a nursing home can be emotionally difficult. It requires significant trust in the staff and organizations as a whole to provide adequate, quality care, and far too often, a resident and their family's peace of mind is shattered due to nursing home abuse or neglect.
To address severe issues within the industry, the Biden Administration is sticking to its commitment to improving the quality of care and living conditions in nursing homes through new and strengthened programs.  
President Biden Addresses Nursing Home Issues
On October 21, President Biden announced new actions for improving nursing homes in the U.S. Earlier this year, the State of the Union Address detailed an action plan to achieve this, and now, his administration is following through.
President Biden announced how the administration's commitment and plan would achieve their goals:
More aggressive enforcement of the worst-performing nursing homes.
Revisions were made to the Special Focus Facility Program (SFF), which is run by the Centers for Medicaid and Medicare Services (CMS). The changes involve increased scrutiny of poor-performing nursing homes, making it more difficult to complete the SFF and greater enforcement through escalating penalties and longer monitoring periods upon graduation from the program.
Unfortunately, standard inspections have revealed extensive nursing home abuse in facilities across the U.S. Stricter penalties and greater enforcement to address and improve the worst-performing nursing homes will help address such a serious industry problem.  
With increased penalties, CMS will consider canceling funding from Medicare or Medicaid when a home gets two successive inspection citations for dangerous violations. Changes also include increasing safety standards that nursing homes in the SFF program must meet. In addition, there will be increased technical assistance through greater engagement and communication with low-performing facilities to better support them. They'll receive more help to improve performance and access resources.
Increased resources to seek and retain high-quality staff through good paying, union jobs.
The training and number of staff at nursing homes are linked to the level and quality of care its residents receive. The Department of Health and Human Services and the Department of Labor have newly available funds to create pathways for quality nursing positions.
Non-profit healthcare organizations, industry organizations, labor unions, and a few others in the industry can apply for the Nursing Expansion Grant Program until January 6, 2023. The program has $80 million in funds available to overcome challenges and barriers to training nurses and "expand and diversity" qualified professionals in the industry.
The new actions from the Biden-Harris Administration also include providing opportunities to apply for more funding to expand education and training in other ways and create a more sustainable nursing workforce. The goal is to not only attract workers but retain them in various nursing professions.
Building on other reform progress.
On top of new initiatives and standards, the President announced additional changes and efforts that build on ongoing nursing home reform. The current timeline for minimum staffing requirements at nursing homes is set for release by Spring 2023. Often, homes with too few employees to provide essential care and assistance lead to nursing home neglect. Realistic staffing requirements to meet the needs of residents would help improve the standard of care.
Illegal debt collection that many nursing homes commit is being cracked down on, and a focus on ensuring facilities are prepared for pandemics are important reform initiatives. Increasing transparency and accountability to help families that are comparison shopping to find a safe nursing home, providing Medicare and Medicaid payment increases for facilities that are performing well, and a few other actions are also part of nursing home reform in the U.S.
Nursing Home Abuse and Neglect
In the United States, nursing homes have been at the center of disturbing and tragic news headlines; there are countless horror stories of physical, mental, and sexual abuse in nursing homes and residents who cannot move on their own being neglected for hours. It's heartbreaking and unacceptable, and in many cases, outright preventable.
Misuse of medication, failure to meet dietary requirements, understaffing, and poor staff training occur in nursing homes across the country. While the federal Nursing Home Reform Act (NHRA) of 1986, signed into law after the discovery of widespread rights violations at these facilities, was a step in the right direction, decades later, we're still seeing a significant amount of abuse and neglect cases.
During the worst of the pandemic, nursing homes were again exposed for extensive failures. COVID-19 outbreaks led to the deaths of over 200,000 nursing home and long-term care facility residents and staff, and it's widely believed that the number of deaths is much higher.
While the pandemic presented challenges the U.S. had not experienced before, there was great cause for criticism surrounding how nursing homes were managed, specifically, their inability to protect a population with a higher risk of serious illnesses and death from COVID-19. Protocols for outbreaks and understaffing highlighted severe failures within the industry.
Legal Rights for Nursing Home Abuse and Neglect
Residents of nursing homes deserve the right to be treated with dignity and respect and to have their healthcare and everyday needs met. President Biden's nursing home initiatives and industry reform advancements aim to place greater accountability on those who don't meet quality standards and safety improvements. Focusing on facilities that don't provide adequate care and/or abuse residents will help hold poor-performing nursing homes accountable for their actions. A refocused commitment to training, education, and industry stability are positive steps to improve the current harsh reality.
While these actions and program changes will be beneficial, with over 15,000 facilities and an increasing number of people moving into them, mistreatment and organizational failures at nursing homes are bound to occur. As a resident or the family of a loved one in a nursing home, there are legal options if abuse or neglect occurs. The federal nursing home resident bill of rights and state and federal laws protect residents in facilities that receive Medicare or Medicaid.
Healthcare facilities have a duty to ensure residents' rights are being met. Failing to provide sufficient care can lead to injuries, psychological trauma, and other struggles, so knowing your rights when injured or neglected at a nursing home is crucial. A civil lawsuit against the facility can provide an opportunity for justice and compensation for mistreatment. It can also help hold the nursing home to legal standards and industry obligations.
If you or a loved one has complaints about the care provided or you see signs of abuse or neglect, the nursing home abuse lawyers at Paulson & Nace can help. Contact our experienced team online or at (202) 463-1999 for a free consultation.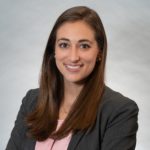 Samantha L. Peters focuses her practice in the areas of medical malpractice, personal injury, wrongful death, and other negligence claims.