The struggle to find parking can be frustrating for many drivers – but when you're driving a large commercial truck, improvising on where to park can result in serious injury or worse.
The demand for goods is increasing faster than ever before, and semi-trucks are still the best way to move them across the country efficiently. Federal limits exist on how long a trucker can go without resting, but some drivers ignore them and push through the night. Why?
Because they can't find anywhere to park. 
According to the National Transportation Safety Board (NTSB), only enough designated parking spaces exist for one out of 11 large U.S. trucks.
That means drivers must get creative by parking on the side of the road or on/near interstate off and on ramps – putting themselves and other drivers at significant risk.
Not Enough Truck Parking Means Not Enough Safety
Last month in Texas, a father driving home after dark died after slamming into a commercial truck parked alongside the road with its lights off.
Just a few days prior, a Greyhound bus crashed into three semis parked on a rest area ramp in Illinois, killing three and injuring 14.
According to a report by the Federal Motor Carrier Safety Administration (FMCSA), there were 4,000 injury-causing accidents involving big rigs parked near interstate ramps in 2020. Fifty-five others were fatal.
Experts say it's only getting worse.
The lack of safe truck parking has become such a problem that the U.S. Dept. of Transportation (USDOT) established a federal survey called "Jason's Law" to evaluate each state's amount of adequate parking relative to their volume of trucks.
According to the 2020 survey:
80 percent of states identified unauthorized or unofficial truck parking

Truck vehicle miles traveled (TVMT) increased by 15 percent between 2012-2017, but public truck parking increased by just 6 percent

98 percent of surveyed drivers reported problems finding safe parking

75 percent of those had this problem every week for the previous year
Another issue is a lack of critical amenities such as lighting, security, electricity to power auxiliary needs, and clean restrooms. Parking in unprotected areas exposes drivers to crimes such as robbing, assault, and even murder.
West Virginia Region Among the Worst in Truck Parking Shortage 
Unfortunately, our local data paints an alarming picture compared to the rest of the country. 
Drivers reported the largest shortage of safe parking along the southern I-95 corridor, the Pacific Northwest, Pennsylvania and West Virginia

West Virginia was ranked the worst state in the U.S. to find

overnight parking

, with 68 percent of truckers indicating "no parking available" 

October 2022 data published by Work Truck found that Arlington County, Virginia, held the number one "hot spot" where big rigs pull over on interstate ramps
Yet another issue is that truckers do not have unlimited time to search for parking. An electronic logging device monitors a trucker's 14-hour day, which cannot be stopped unless the driver takes a 10-hour break. Drivers may only drive 11 out of those 14 hours – and once the clock runs out, they must stop no matter where they are. 
If drivers fail to find parking and keep driving past the 11-hour limit, they violate federal law. If caught, they can be "red-tagged" or shut down for up to 34 hours – hurting the driver, the trucking company, and the supply chain.
Violating federal "hours of service," even by a few minutes, can result in thousands of dollars of fines. This creates an impossible choice for drivers: park somewhere unsafe or risk a violation.
A West Virginia trucking instructor, Steve Waldron, told West Virginia News that the mountain state's lack of infrastructure makes it a safe parking dead zone.
"Once they cross into West Virginia every trucker knows that you're not going to find parking," he said. "You have to allow yourself to [drive straight] through."
What Is Being Done to Help with Truck Parking?
While the truck parking situation remains dire, several promising solutions are in sight.
In September 2023, the FMCSA announced a more than $80 million grant from President Biden's Infrastructure Law to help expand access to truck parking.
And in March 2023, members of Congress introduced a bipartisan bill called the Truck Parking Safety Improvement Act. The act would provide $755 million worth of new free truck parking if passed. 
Commercial truck stop operators such as Pilot offer truckers clean, secure overnight facilities with helpful amenities, such as paid reserved parking and mobile apps for parking information and to view availability and reserve spaces ahead of time.
While progress is being made, until some of these solutions pass, truckers may still park in dangerous areas, continuing the chances of a devastating truck accident.
Do I Need a Truck Accident Attorney?
If you are the victim of a commercial truck accident due to negligence or rule violations by drivers or trucking companies, you will need to hire a truck accident attorney. National trucking companies have powerful attorneys and insurance companies on their side. Truck accidents also result in more severe injuries, raising the plaintiff's burden of proof and requiring higher compensation for years of medical bills. 
The experienced and compassionate West Virginia truck accident attorneys at Paulson & Nace can help you and your family recover damages if a truck driver or trucking company's negligence has put you in harm's way. We have a strong track record of winning these cases because we know them inside and out. Helping you rebuild your life and family is the most important thing to us; we will do whatever it takes to accomplish that. If you're a truck accident victim in West Virginia, Maryland, or D.C., please reach out for a free and confidential case review online or at 202-463-1999.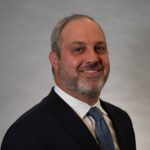 With the law firm of Paulson & Nace, Mathew Nace's practice areas include medical malpractice, trucking litigation, auto collision, premises liability, wrongful death and other catestrophic negligence and personal injury matters. He is licensed to practice in Maryland, West Virginia, and the District of Columbia.