As thoughts turn to warm weather, vacation, and road trips, a hidden danger is lingering in the background. With more passenger vehicles on the roads and large trucks moving products around the U.S., are you more at risk of an accident during the summer months? 
AAA expects 43.2 million people will drive to their destinations over the Independence Day holiday from Friday, June 30-Tuesday, July 4, an increase of 2.4% over 2022 and 4% higher than 2019. During this time frame, truckers will also be busy. Truck drivers are responsible for moving 80% of all cargo in the country and log more than 431 billion miles annually. 
When Do Truck Accidents Occur?
In 2021, 5,788 people lost their lives in large truck accidents. Over the last ten years, the number of people killed in trucking accidents climbed 47 percent. Looking at the timing of when truck accidents occur can highlight the more dangerous times to be traveling. In 2021, fatal car crashes occurred more frequently on Saturdays. Nonfatal car crashes tend to be higher on weekdays. Friday was the peak day to be involved in a nonfatal collision.
Fatal collisions peaked between 8 p.m.-12 midnight during the spring and summer months. In comparison, fatal crashes occurred earlier in the day, between 4-8 p.m., in the fall and winter months. During the spring and summer, more drivers are on the roadways. Holiday road trips and teen drivers may contribute to the increase in the number of vehicles on the highway, including the potential risk of being involved in an accident.
Truck drivers often spend time on the roads in rural and urban settings, so they encounter smaller roads, interstates, and freeways. In 2021, fatal truck accidents on major roads accounted for 48 percent of deaths, while 36 percent occurred on interstates and freeways. Minor roads claimed 749 large truck accident fatalities, or 16 percent.
Causes of Truck Accidents
Accidents involving commercial trucks tend to be more severe and potentially fatal when compared to accidents between two passenger vehicles. Trucks' slow stopping speed, weight, and size contribute to more catastrophic injuries. Trucks need approximately 20-40 percent more room to stop than passenger vehicles. In 2021, 72 percent of people killed in large-truck traffic crashes were occupants of other vehicles.
There are a few common causes of truck accidents that can be due to negligent drivers, trucking companies, and manufacturers. Worn-out or defective parts can be at fault. When broken gear shifters, worn-out tires, or faulty brakes occur, these can cause a truck to crash into other vehicles, flip over, or jack-knife, putting lives at risk. As trucks travel thousands of miles each year, it's important for regular and proper maintenance of large trucks.
Lack of truck driver training or unsafe truck drivers can lead to accidents. Climbing behind the wheel of a large commercial vehicle is not easy. A large truck is much different than a regular car or SUV. Before a commercial trucking license is issued, thorough training is required. This training is crucial and teaches new truckers the rules of the road, their restrictions for driving, and how to remain calm if something goes wrong.
Truck drivers being able to see the road and vehicles around them is paramount to the safety of others. Even with mirrors that reduce the truck's blind spot, visibility can be a challenge. Some truck drivers may not be able to see other cars, motorcyclists, cyclists, or pedestrians if they are in the truck's blind spot. This is often why many trucks have large stickers attached to their rigs, asking passenger vehicles not to pass on the right.
A large truck with an unbalanced or unsecured load can also contribute to an accident. Debris or cargo may fly off the truck and land on the roadway, creating a hazard for those on the road. 
While there are particular regulations regarding how many hours, days, and miles a trucker may drive, some ignore these regulations in order to deliver cargo on time. A tired truck driver is just as dangerous on the road as a trucker under the influence. Also, when a truck driver is distracted, the results can be catastrophic. 
How a Truck Accident Attorney Can Help
Know that there are legal avenues to explore if you or someone you know has been injured or killed in an accident with a large truck. Injuries from an accident with a big rig could take weeks, months, or even years to recover from. Catastrophic trucking accident injuries such as severe burns, loss of limb, paralysis, traumatic brain injuries, and spinal cord damage are life-altering and require extensive recovery and support. Recovery can be emotionally, physically, and financially devastating. A truck accident lawsuit can provide compensation for medical bills, lost wages, and pain and suffering.
At Paulson & Nace, we are dedicated to holding all parties accountable for causing truck accidents. We ask the right questions and details to uncover who is liable. An accident involving a trucking company is far more complex than a typical car accident, as the trucking industry is subject to insurance requirements and regulations that differ from passenger vehicles. Please call 202-463-1999 or contact us online for a free case assessment.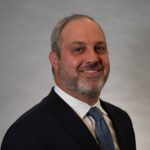 With the law firm of Paulson & Nace, Mathew Nace's practice areas include medical malpractice, trucking litigation, auto collision, premises liability, wrongful death and other catestrophic negligence and personal injury matters. He is licensed to practice in Maryland, West Virginia, and the District of Columbia.