Nursing homes are responsible for keeping their residents — many of whom are elderly or disabled — safe from harm. These patients rely on staff to properly care for them, and one fundamental duty is to manage patient medication regimens. It's a painstaking task; even one small mistake can cause life-threatening complications. Medication error is a preventable event that results in a patient receiving incorrect treatment. The average nursing home resident takes seven to eight prescription medications. Nursing homes are expected to keep their medication error rate below five percent, but statistics show that many fail to meet this guideline. Studies have found that up to 27% of nursing home patients have been victims of medication errors, and research suggests that this number may be underreported. 
Many of these medication errors will result in mild side effects and won't cause long-term harm, but others can be deadly. Medication errors can be a form of medical negligence, and it's crucial to consult with a Washington, D.C. medication error attorney if you or a loved one have been injured after a nursing home's mistake. Medication errors are overwhelmingly caused by human error and, therefore, avoidable. Unfortunately, nursing home facilities don't always take the steps necessary to reduce the chance of these errors occurring, and residents are the ones who suffer. When nursing home companies work to eliminate contributing factors, it decreases the odds of residents experiencing serious injury or death. 
While facilities should hold themselves accountable, this doesn't always happen. In some circumstances, the government steps in to determine what went wrong. The D.C. Department of Health recently announced an investigation into Capitol City Rehab and Healthcare, a facility that sent a resident home with the wrong prescription medication last year. The patient's severe allergic reaction sent her to the hospital with near-deadly symptoms. 
Examples of Medication Errors
There are many types of medication errors that can lead to adverse effects, but some are more frequent than others. These are some of the most common medication errors that take place in nursing homes. 
Prescribing errors happen when the wrong medication or dosage is prescribed. This mistake occurs in the pharmacy before anyone providing direct patient care receives the drug. Still, a nurse or doctor may catch it before the medication is given. This is one of the most severe errors; taking the wrong medication can be fatal. 
Dosing errors occur when a patient receives the wrong amount of medication, whether too much or too little. These are some of the most common mistakes in medical settings and often occur when decimal points are misinterpreted (for example, a patient receiving 10.0 milligrams of a medication instead of 1.0 milligrams). 
Timing errors occur when a medication is administered at the wrong time, either too early or too late. These errors can result in patients having withdrawal symptoms or experiencing overdose effects. Delays can be inevitable but dangerous in a nursing home facility with overworked staff.
Administration errors happen when a medication is given to a patient incorrectly. Some examples include medicine intravenously instead of orally, pills that are crushed or cut when they aren't supposed to be, and medication not being given with food or water. This error can lessen the effectiveness of a drug or increase the risk of side effects. 
Why Medication Errors Happen
Fatigue: Nursing home workers are expected to work 12-hour shifts and often deal with poor working conditions and low pay. Exhaustion and burnout can drastically increase the chances of a preventable medication error. 
Inexperience: The COVID-19 pandemic created a nursing home staff shortage that led to facilities needing workers. As a result, facilities may not have time to properly train new medical staff, leaving them more likely to make medication mistakes. 
Overwork: D.C. regulations stipulate that nursing home staff must provide a minimum of 3.5 hours of care per resident daily. Facilities with insufficient staffers may struggle to meet this standard, and medication oversights may be more likely. 
What To Do After A Medication Error
After a staff member realizes that there's been a medication error, they should immediately report the issue to the patient, the patient's care team, and the patient's family. The nursing home's medical staff will then monitor for potential adverse effects. In Washington, D.C., the facility must report the situation to the D.C. Department of Health and keep records of medication mistakes. 
One erroneous decision can change a life forever. Medication errors can cause long-term mental and physical distress for nursing home residents. An attorney can help determine whether nursing home negligence caused your injuries. Paulson & Nace has served the people of Washington, D.C. and West Virginia for over 40 years. If you've experienced a medication error, call our team at 202-463-1999 or by filling out our online contact form.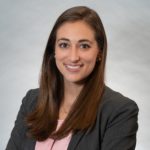 Samantha L. Peters focuses her practice in the areas of medical malpractice, personal injury, wrongful death, and other negligence claims.