For years the controversy over forced arbitration clauses has been rising through the public consciousness. Since the advent of arbitration agreements, the public has come to discover fine print arbitration clauses buried in cell phone contracts, credit card contracts, and even nursing home contracts.
If we have learned anything over the past two decades about arbitration clauses, we have learned that they appear in nearly all avenues of our consumer lives. Today, we are learning that the arbitration fad has crept not in only into our consumer lives, but also our work lives.
These clauses take away an individual's Constitutional right to a trial by jury in the face of a dispute. If you feel that your credit card company has charged you an inappropriate late fee, no jury; if your cell phone company is miscalculating your used minutes, no jury; and now if your supervisor has made inappropriate advances to you, no jury.  Instead, an individual must submit to an arbitration panel, which in all likelihood is selected by the employer. That arbitration panel will more likely than not have already arbitrated a similar case as yours with the same employer and will continue to arbitrate cases for the employer in the future.
The implementation of arbitration clauses in employment contracts is nothing new; however, the revelation and implications of such clauses has started to become more clear to the public. Part of the reason that such implications have arisen has been the cultural uprising surrounding the #MeToo movement. In 2007, Jamie Leigh Jones fought back against a mandatory arbitration clause buried in a government contract that precluded her from seeking justice against her co-workers who she alleged raped her. While Ms. Jones' fight was documented in the movie Hot Coffee (www.hotcoffeethemovie.com), most Americans would have a hard time recognizing her name.
Today, however, the courage of individuals in positions of influence such as Gretchen Carlson has spurred not only the #MeToo movement, but also a recognition of legal strategies that have been put in place. It is unfortunate and sad that it takes tragic experiences to give rise to social change, but we should be encouraged by the awakening that social issues bring to our legal system.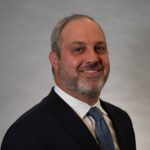 With the law firm of Paulson & Nace, Mathew Nace's practice areas include medical malpractice, trucking litigation, auto collision, premises liability, wrongful death and other catestrophic negligence and personal injury matters. He is licensed to practice in Maryland, West Virginia, and the District of Columbia.