While thousands of working truckers head down America's highways on any given day, even more are on the roads this time of year. Drivers in other vehicles should always keep in mind the need to use extra caution when driving around large trucks, each weighing as much as  80,000 pounds, but during the holidays, it's even more important to do so.  
The National Highway Traffic Safety Administration (NHTSA) says there are generally more motor vehicle traffic crash fatalities during holiday periods than during non-holiday periods. This is due to increased travel time, more alcohol use, and excessive driving speed. In addition to these factors, the size of a big rig alone puts drivers in other vehicles at risk. If they are involved in a crash, the truck's height can more easily protect the truck driver. At the same time, the people in the smaller vehicle can slide dangerously under the truck and into a catastrophic situation. Also, a big loaded rig needs up to 40 percent more braking distance than cars to stop safely.
Hazards of Holiday Travel Around Trucks 
Between Thanksgiving and New Year's Day, large trucks cause an even greater concern for drivers of passenger vehicles. While many people consider the holidays the prime time for celebrations and end-of-year road trips, according to one survey, more than 80 percent of  America's truckers plan on seeing additional shifts added to their schedule between October and January. What this means for public safety is that with truckers working extra hours on roads filled with busy, preoccupied holiday drivers, there is potential for more motor vehicle accidents.
Drivers of other vehicles must be cautious as they maneuver around working trucks. The truckers may feel even more pressure during the holidays to meet tight deadlines causing them to take on risky behavior. The added stress can lead drivers to increase speed, become distracted while behind the wheel, or become drowsy while driving (even though a commercial driver is not permitted to drive for more than 11 hours at a time and must take a 10-hour break in-between). 
Here are some tips on how you can stay safe while driving near large trucks:
Do not pass a truck when it is backing up or is about to back up. 

Trucks have deep blind spots behind them; therefore, do not ever tailgate a truck. 

Make sure to stay at a consistent speed when passing a truck, and don't pull in front of it unless you can see the entire front of the truck in your mirror.

Pay attention when truck drivers need to swing wide while making a turn or are in the process of turning. Remember that they may not see a car directly behind them or beside them, so give them plenty of room. 
The Severity of Truck Accidents Requires an Experienced Lawyer 
The types of injuries associated with truck accidents are severe. Recovery could take months or even years if someone is injured in a large truck crash. They can include loss of a limb, injuries to the spinal cord, traumatic brain injuries, loss of vision or hearing, burns, paralysis, or death. 
It is crucial to seek out an experienced truck accident attorney as soon as possible.
In this type of collision, the truck driver's employer frequently assists the driver with legal repercussions. At the same time, the individual in the passenger vehicle, or the loved ones of a  wrongful death victim, are not prepared for the legal challenges. 
However, with the expertise of the truck accident lawyers at Paulson & Nace, the parties responsible for the crash can be more easily held accountable for their negligence. Crash victims can be assured someone is fighting for them to receive fair compensation for missing time from work and the money necessary to pay for medical bills and future medical care. 
The lawyers at Paulson & Nace are dedicated to providing comprehensive counsel to clients throughout Washington, D.C., Maryland, and West Virginia. For more information or a free truck accident case consultation, call (202) 463-1999 or fill out our online form.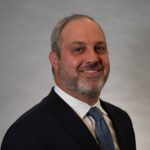 With the law firm of Paulson & Nace, Mathew Nace's practice areas include medical malpractice, trucking litigation, auto collision, premises liability, wrongful death and other catestrophic negligence and personal injury matters. He is licensed to practice in Maryland, West Virginia, and the District of Columbia.