The Federal Motor Carrier Safety Administration (FMCSA) has proposed changes to its Safety Measurement System to prevent truck crashes. The Safety Measurement System (SMS) utilizes road inspection and crash data from the prior two years to identify motor carriers that are a high safety risk. From there, the FMCSA can offer interventions. These improvements are designed to track which companies need help and reduce tragic accidents on the road. The changes aren't yet finalized and will be open for public comment through mid-May.   
What Is The Safety Measurement System?
The SMS was introduced in 2010 and is designed to identify high-risk motor carriers for the agency to investigate. The system also allows the agency to identify carriers needing less serious interventions, like automated warning letters. In one effectiveness test, the carriers identified by the SMS as needing intervention had a crash rate 61% higher than those not flagged. The SMS organizes carrier data into groupings known as Behavior Analysis and Safety Improvement Categories (under the new rules, these will be known as safety categories). These include:
Unsafe Driving: Behaviors like texting, speeding, driving recklessly, improper lane changes, and not paying attention to the road fall into this category.
Controlled Substances: Driving under the influence is illegal for anyone, but large truck drivers face stricter rules. They cannot consume alcohol within four hours of getting behind the wheel, and a driver with a blood alcohol level of .02 or higher can be cited. 
Crash Indicator: This category tracks reported crashes over the most recent two years that resulted in a fatality or injury, regardless of whether the driver was at fault.
Hours-Of-Service Compliance: The FMCSA has firm regulations regarding when large truck drivers can be on the road to avoid fatigue. Drivers found in violation face penalties. 
Vehicle Maintenance: Improper maintenance contributes to truck crashes, and carriers must take care of their vehicles. This includes brake inspections, checking tires, and regular oil changes. 
Hazardous Materials Compliance: When a truck transporting hazardous material is involved in a crash, the chances of catastrophic injury are much higher. To help reduce the risk, the FMCSA requires carriers to properly package and load hazardous materials.
Driver Fitness: Carriers must keep track of driver records. These files might include medical certificates, driving records, employment applications, and commercial driver's licenses. A carrier may be cited if they fail to maintain these records.
Under the proposed regulations, these categories will be reorganized and re-segmented. Violations will be consolidated with a greater emphasis on recent infractions, intervention thresholds will change, and more. 
The Dangers Of Truck Accidents
Car accidents can be catastrophic no matter which vehicles are involved. But large trucks can weigh up to 30 times more than a traditional passenger vehicle, making these collisions even more dangerous for everyone. If a person dies in a large truck crash, it's most likely to be someone in a smaller vehicle — and truck accident fatalities have been on the rise in recent years. Even when truck accident victims survive, they are often left with permanent injuries. Broken bones, organ damage, and traumatic brain injuries are all common consequences of large truck accidents. Large trucks often carry flammable materials like gasoline and motor oil which are likely to ignite after a crash, increasing the risk of burn injuries. Life can change in an instant for truck accident victims. In seconds, they may be unable to work or live a typical life because of their injuries. While nothing can make them whole again, a truck accident attorney can help recover damages.
The overwhelming majority of car crashes are preventable; the same is true for large truck accidents. FMCSA regulations are in place to keep truck drivers safe, but driver error is still a leading contributor to truck crashes. Truck drivers are under pressure to make deliveries on time and may push boundaries to do so. A tired or distracted driver can quickly pose a risk and cause a devastating accident.
Life After A Truck Accident
The SMS changes will ideally prevent accidents, but crashes will unfortunately still happen as long as trucks are on the road. Truck accident victims may face pressure to accept a settlement offer from the motor carrier's insurance company, but it's essential to talk to a lawyer to determine what compensation you could receive in a lawsuit. Paulson & Nace represents victims of truck accidents in Washington, D.C., West Virginia, and Maryland. Call 202-463-1999 or contact us online to discuss your case.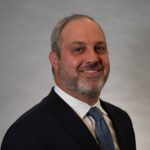 With the law firm of Paulson & Nace, Mathew Nace's practice areas include medical malpractice, trucking litigation, auto collision, premises liability, wrongful death and other catestrophic negligence and personal injury matters. He is licensed to practice in Maryland, West Virginia, and the District of Columbia.