In Washington DC the Doctrine of Contributory Negligence may bar your right to recover when you have suffered a personal injury. Contributory Negligence means that if you were slightly at fault, even as little as 1% at fault in causing your injuries, then you cannot recover any of your damages. Even thought the other person involved was 99% at fault, your claim is 100% gone.
Let me give you an example. You are driving your car and someone cuts you off in your lane. They then come to a quick stop right in front of you. You are forced to make a sudden stop but you are unable to avoid hitting that car. The case goes to trial. The jury finds you were only 1% at fault for not stopping in time. Therefore, even though the jury thinks the accident was 99% the fault of the other driver, you will not recover one penny for your medical costs, lost wages, pain and suffering, the permanent injury you may have suffered or any other damages.
Contributory Negligence only exists in 4 jurisdictions in the United States. Unfortunately, three of them are Washington DC, Maryland and Virginia! It is a doctrine that many are trying to change. It serves the interests of the wrongdoers and their insurance companies who would rather take a chance to convince a jury the victim was a little wrong rather than justly compensate the victim.
If you or someone you know has a personal injury claim, contact an experienced personal injury trial lawyer. The Doctrine of Contributory Negligence is only one of the pitfalls that must be overcome in order to obtain proper compensation. An experienced trial attorney is essential in guiding you through these obstacles.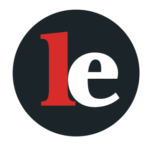 The Legal Examiner and our Affiliate Network strive to be the place you look to for news, context, and more, wherever your life intersects with the law.