If a person is killed as a result of negligence that occurs in Washington, D.C., the heirs of the deceased person can bring a wrongful death claim. The claim must be brought by the personal representative of the decedent's estate. However, the claim must be brougt quickly since the wrongful death claim must be brought within one year after the death of the person injured.
Because of the one year statutory time limit on bringing a wrongful death claim in Washington, D.C. for personal injuries, it is crucial that an attorney is contacted immediatley upon the death of any family member if you suspect that the death was due to someone else's negligence (e.g. car accidents, medical malpractice, medical negligence, workplace injuries, crime victims). Several of the personal injury lawyers at Goldberg & Finnegan are licensed in Washington, D.C. and are ready, willing and able to assist with D.C. wrongful death claims. The law regarding D.C. Wrongful Death Claims is located in the D.C. Code Section 16-2701 through 16-2703.
It is important to understand that when a person dies as the result of the negligence of someone else, two legal actions potentially arise. In addition to the above referenced wrongful death claim, there would be a Survivial Claim that should be brought on behalf of the decedent. The statute of limitaitons for the Survival Claim is three years. This concept of two claims arising upon death was explained by the D.C. Court in Strother v. District of Columbia when the Court explained that:
in the District of Columbia, negligent conduct resulting in death may give rise to two independent claims: one under the Survival Act, which allows recovery of damages (excluding pain and suffering) arising from personal injury to the decedent, and another under the Wrongful Death Act which allows recovery for pecuniary loss to the decedent's next of kin (e. g., loss of support) occasioned by the death. The Survival Act permits a claim which accrued to a decedent before his death to be enforced after his death by his 'legal representative.' On the other hand, the Wrongful Death Act creates a new cause of action which arises on the death of the decedent and is enforced by his 'personal representative.' D.C.Code 1973, s 16-2702.
Strother v. District of Columbia 372 A.2d 1291, *1295 (D.C. 1977)
Call Goldberg & Finnegan, LLC at 202-887-5533 or 888-213-8140 for a free telephone consultation regarding negligence, wrongful death and personal injury claims arising in Washington, D.C.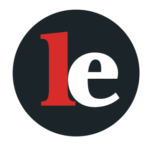 The Legal Examiner and our Affiliate Network strive to be the place you look to for news, context, and more, wherever your life intersects with the law.