One of the greatest frustrations for personal injury victims is the length of time it seems to take to resolve their claim. Often times the perception is that their lawyer isn't keeping up with the case or the defendant's insurance company is dragging their feet in investigating the matter or making a reasonable offer to settle.
Usually these perceptions are incorrect. However, a victim's attorney may be to blame for these misperceptions if the attorney did not properly inform their client, the victim, of how the process works.
Victims should be told that in most cases no negotiation or settlement discussion will even begin to take place until the victim has completed there medical treatment. A defendant's insurer company will be unwilling to pay for future care, lost income or other damages that have not occurred and are only speculative.
The exception to this rule is when a victim suffers a catastrophic injury. In cases where the injuries are so severe that the victim will require continued medical treatment for years to come or the rest of their life and their personal life and work life are permanently altered, experts will be retained to fully evaluate those future damages.
In either case, the victim's personal injury attorney will only begin to negotiate a fair and just settlement after the completion of treatment or the completion of the evaluations by all of the needed experts. This initial rehabilitation phase or rehabilitation and expert evaluation phase can take months and sometime over 1 or 2 years to complete!
Then negotiations with the defendant or their insurance company will begin. This negotiation process usually takes between 2-6 months.
If the parties cannot settle the matter, a lawsuit must be filed. Once the suit is filed the timing of the proceedings is in the hands of the court system. The court will set a schedule for how they want the case to proceed. Usually it will take another to 12 months to 2 years before the case will go to trial!
With this information in mind, it is easy to see how a significant case can take anywhere form 6 months to 4 or 5 years to be resolved. Victims suffering personal injuries need to be informed of this information at the beginning of the process.
The attorneys at Goldberg & Finnegan, LLC concentrate our practice in helping the victims of auto accidents and medical negligence. We understand victims concerns. We know that it's not just about the result but also about understanding the process and helping ease the victims suffering and fears along the way.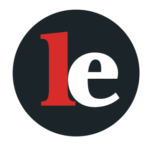 The Legal Examiner and our Affiliate Network strive to be the place you look to for news, context, and more, wherever your life intersects with the law.