Icy road in the Washington D.C. area contributed to a number of car accidents this week. Car accidents are not caused by snow, but by inexperienced drivers. People who don't know how to drive on snow go too fast for conditions and hurt other people and themselves. Insurance companies never find their driver negligent for driving too fast for snowy or icy conditions. Adjusters will always blame the snow, and pay injured people nothing.
Icy conditions, really the first of this year, contributed to numerous car accidents this week. According to NBC4, at least one fatality in the area can be attributed to the weather.
According to this article, one person driving an SUV died when he lost control (going to fast for conditions), was hit by a semi, then pushed off the road on Route 15. The driver died of very serious injuries caused by the collision. The driver of the semi suffered what the article describes as minor injuries.
The article goes on to describe accident after accident caused by snow, ice and weather.
But let's get seroius here. The SNOW did not cause the collision. Poor, unsafe driving causes these collisions. In our society, we just have to get there as fast as we can!
Even more telling is how many of these collision involved SUVs. These large, 4 wheel drive trucks are driven by inexperienced drivers on our roads. What I mean by inexperienced is that the drivers are those who don't really understand how to drive in the SNOW, not how much they drive in general. Driving a 4 wheel drive vehicle will get you moving, but does not help you stop on the snow (at all) and does not really help that much at steering. The person with little experience in the snow will get their large, top heavy vehicle going forward, but can't stop. They become a cannon-ball on the road.
So please, DC drivers, take your time when it is snowing. If you are late, be late and stay alive.
When one of these snow-speed-demons hits you or a loved one, contact an attorney to assist you. Almost guaranteed the insurance company for the other person won't find their driver negligent for driving too fast. The adjuster will blame the snow, and pay you nothing.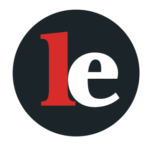 The Legal Examiner and our Affiliate Network strive to be the place you look to for news, context, and more, wherever your life intersects with the law.