A recent ruling from the D.C. Court of Appeals gives me comfort that the Courts recognize the rights of consumers in Washington, D.C. On September 28, 2005 the D.C. Appellate Court issued its ruling in Ford v. Chart One. Although this is not a personal injury case, it exemplifies that the D.C. Court of Appeals takes seriously consumer rights, and will see to it that the Consumer Protection Act is applied properly. District of Columbia residents are protected by a far reaching consumer protection act, and it is important that D.C. residents know their rights. The D.C. Consumer Protection act allows wronged consumers to get triple damages and attorney fees!
Mr. Ford hired a lawyer to pursue a "personal injury" claim on his behalf. His attorney requested medical records from Washington Hospital Center and a received a bill from Chart One. Chart One is a company that medical providers contract with to provide their medical records. Chart One had the nerve to charge Mr. Ford's attorney $38.16 for just six pages of medical records. Mr. Ford's attorney paid this outrageous bill and deducted it as a cost when the case settled. Mr. Ford filed suit against Chart One and sought relief under the D.C. Consumer Protection Act which makes it an unlawful trade practice to "make or enforce unconcionable terms or provisions of sales or leases." D.C. Code Section 28-3904 (r). He also sought class action status. The trial Court denied Class Action certification and also granted Chart One Summary Judgment. The trial court's reasoning (which was criticized and rejected by the Court of Appeals) was essentially that it was not a consumer transaction since the records were obtained by Mr. Ford's attorney and not by him directly. The trial court stated (erroneously) that obtaining the medical records for litigation is a non-consumer purpose.
Fortunately for Mr. Ford, the D.C. Court of Appeals carefully scrutinized the trial court's reasoning, and overruled its dismissal of the case. The Court of Appeals held that the purchase of the medical records by Mr. Ford's personal injury lawyer was indeed a consumer transaction.
More importantly, the Court of Appeals reversed the trial court's denial of class action lawsuit certification, and remanded the case to the trial court for further proceedings consistent with its opinion. At this point is still unclear whether Mr. Ford will be able to pursue the case as class action, but it is clear that Mr. Ford will get his day in Court! If you feel that you have been ripped off or subjected to an unfair consumer transaction, call Goldberg & Finnegan for a free telephone consultation at 202-887-5533.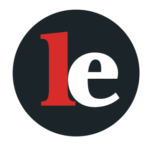 The Legal Examiner and our Affiliate Network strive to be the place you look to for news, context, and more, wherever your life intersects with the law.