With fall returning to the District, many of the wonderful things about living here in the nation's capital return, such as the Redskins, and the scores of college students returning to the area. But with the holidays approaching, many students will be searching for the cheapest ride home from the holidays. For many students living in the Northeast, they may turn to the few inexpensive bus lines (often called "curbside" buses) that shuttle people between Washington, Philadelphia, New York, and Boston. But in the wake of a few safety incidents, how safe are they?
According to a recent Washington Post article, "[t]hat question took on new urgency this month as a speeding Fung Wah bus overturned on a freeway ramp outside Boston on Sept. 5, injuring 34." This same article uncovered some more problems with Fung Wah, one of the many curbside bus lines operating in the area.
Records at FMCSA show the following: The same bus that overturned this month had a minor accident in March. In April, FMCSA warned the company against scheduling buses in a way that required drivers to speed. In May, Fung Wah paid $12,950 to settle a case with regulators who charged the company with seven counts of operating a vehicle in violation of federal safety regulations. In 30 months, the company received at least 34 tickets for moving violations, mostly speeding. Last year, a Fung Wah bus erupted into flames on a Connecticut highway.
Senator Charles Schumer's office is at the forefront of investigating these curbside buses and their safety record. His office collected some data that indicates serious safety problems.
The data on driver safety show that Greyhound, in business since 1914, had a driver safety score of 22 out of 100 (the lower the number, the better). Fung Wah: 73. Dragon Coach: 74. New Century: 97. They did better on vehicle safety inspections (Greyhound: 16. Dragon Coach: 27. Fung Wah: 9. New Century: 43). But all three curbside operators got bad marks for "safety management." Greyhound: 0. Fung Wah: 71. Dragon Coach: 99. New Century: 92.
For those who are looking into utilizing a curbside bus for a trip home or a weekend getaway, it is suggested that you visit the Department of Transportation to look into the safety and business records of the particular bus line you are contemplating using. However, given the safety records of some of these companies, what seems like a cheap ride out of town, might soon become a very expensive trip.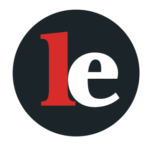 The Legal Examiner and our Affiliate Network strive to be the place you look to for news, context, and more, wherever your life intersects with the law.