Over the past week, the country has publicly mourned the loss of of two great national figures in John McCain and Aretha Franklin. Unnoticed from the media, however, was the passing of the Honorable William Nealon. Judge Nealon was 95 years old and was appointed to the United States District Court for the Middle District of Pennsylvania in 1962 by President Kennedy. He was affirmed in 1963. On August 28, 2018, he became both the longest serving Federal District Judge in history, as well as the longest serving District Judge on a single court. Sadly, he passed away two days later.
While having never practiced law before Judge Nealon, it is impossible not to recognize and appreciate the commitment and service that Judge Nealon dedicated to the country and the practice of law. For over 55 years, Judge Nealon sat on the bench. That is a truly remarkable accomplishment.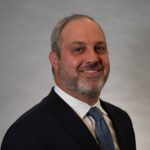 With the law firm of Paulson & Nace, Mathew Nace's practice areas include medical malpractice, trucking litigation, auto collision, premises liability, wrongful death and other catestrophic negligence and personal injury matters. He is licensed to practice in Maryland, West Virginia, and the District of Columbia.