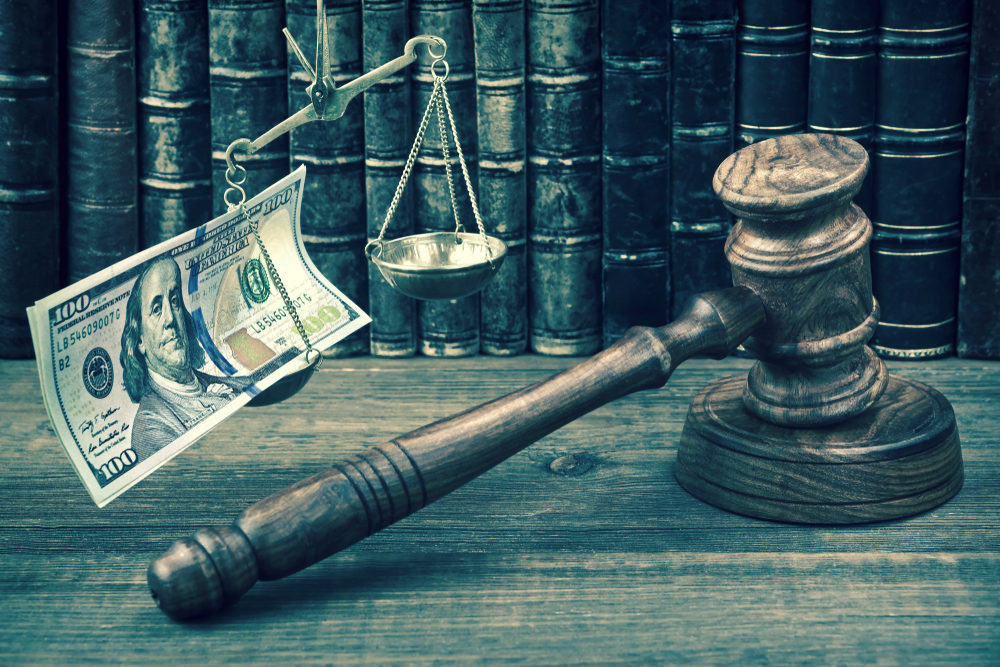 A recent Louisiana case ruling made that state the first to conclude that the concept of "collectibility" cannot be used to limit the amount of damages a plaintiff is ultimately awarded in a successful legal malpractice case. 
Plaintiff Elaine Ewing hired attorney Chuck Granger to represent her in a personal injury case after being hurt in a car accident on April 9, 2015. Granger waited until April 4 of the following year to file for damages with the court, then failed to forward it on time. Ewing's original case was dismissed, so she filed for legal malpractice against Granger.
Granger admitted to the malpractice claim but filed a motion asking the trial court to apply the "collectibility rule" to its decision. 
Collectibility is essentially the extent to which defendants in a case, or those who cause the injury, have the means/ability to pay damages from their existing assets. 
The "collectibility rule" pertaining to this case is the idea that, in the case of legal malpractice, any damages awarded for the malpractice should not exceed the amount that was possible to recover in the original personal injury suit. For Ewing, that was $30,000, so Granger requested she not be allowed to collect more than that, adding that the defendant in the injury case would be unable to pay it. The trial court granted his request, and Ewing was awarded $30,000.
In November 2020, the Louisiana Supreme Court reversed that decision.
Although they noted other cases demonstrating that the collectibility rule is only justified when the attorney's negligence definitively did not cause the client more damage than the original case and acknowledged that 30 other states have determined that collectibility is a valid defense in legal malpractice cases, they ultimately ruled that in Louisiana, it is not. 
According to the court, three elements must be successfully proved to win a legal malpractice case: the client and attorney had an established relationship, that there was negligence by the attorney, and that there was loss specifically caused by the attorney. The court's ruling found that Ewing had proven all of that.
Collectibility Varies From State to State
The problem with legal malpractice and collectibility is how inconsistent it can be across different states and cases. Furthermore, the burden of proof for collectibility in most legal malpractice courts can fall on the plaintiff as part of its "prima facie" case OR the attorney as part of its defense. In many states, there is no hard and fast rule for deciding which. (Prima facie is the cause of action/defense established by the party's evidence to justify a verdict in his or her favor, as long as the other party does not refute that evidence.) 
In Colorado, the burden falls on the plaintiff now, after a landmark case decided by the Colorado Supreme Court. For nearly 100 years before this case, the issue of who bore the burden of proving (the plaintiff) or disproving (the attorney-defendant) collectibility in legal malpractice cases was undecided there. That is, until the case of LeHouillier v. Gallegos. 
In 2006, a radiologist named Dr. Hughes performed an MRI on the brain of Della Gallegos. She claimed that he had failed to find a tumor, which was discovered much larger three years later by another doctor. Gallegos claimed she could have had much less expensive and invasive treatments had the tumor been found in 2006 by Dr. Hughes. She hired attorney Patric LeHouillier to sue Hughes for medical malpractice, but he decided not to move forward with her case. Whether he actually told her that is unclear as there was no written record of that conversation. Gallegos' statute of limitations on her medical malpractice case ran out, so she sued LeHouillier for legal malpractice. 
His defense in court was that Gallegos had not proven that a successful ruling against Hughes would have been collectible. Although the court agreed that Gallegos bore the burden of proving that, it ultimately ruled in Gallegos' favor, requiring LeHoullier to pay her over $700,000 in damages.
LeHoullier appealed, but the trial court again agreed that Gallegos had presented sufficient evidence to prove collectibility. The Court of Appeals remanded the case for a new trial and ruled that LeHouillier had to prove that "any judgment against Dr. Hughes would not have been collectible." 
The case made it to the Colorado Supreme Court, who found that the attorney has a "much more onerous burden than requiring a client-plaintiff to prove collectibility." They ultimately ruled that the burden of proof must rest on the plaintiff. 
Many have expressed concern that doing so is a form of catering to attorneys out of a sense to "protect their own," which has obvious negative ethical consequences and often leaves plaintiffs with no chance to recover deserved damages. Certainly, steps should be taken toward equalizing attorneys and legal malpractice plaintiffs, especially during the court delays caused by a global pandemic, when collectibility issues are more likely to appear.
Proving that you have been a victim of legal malpractice is an incredibly complicated process that you should not take on without an experienced legal team. Paulson & Nace has built a reputation locally and nationally as aggressive litigators who understand legal malpractice. Don't cost yourself the damages you deserve – contact us now or call us at 202-463-1999 for help with your questions.
Both an Emory School of Law graduate and MBA graduate of Goizueta Business School at Emory, Chris Nace focuses his practice on areas of medical malpractice, drug and product liability, motor vehicle accidents, wrongful death, employment discrimination and other negligence and personal injury matters.