While childbirth is typical associated with some of the happiest days of parents' lives, too often it can be associated with a tragic outcome. In the medical malpractice field, lawyers, doctors, and patients often focus primarily on what happened during that particular delivery that caused a bad outcome. It is not uncommon to hear a story about a delivery complication and to assume that the delivery occurred over a weekend only to find out that your assumption was correct. While such assumptions are fair to have, they are generally not admissible in trial. A recent study, however, has now been conducted that may demonstrate a correlation to multiple birth injuries that help verify those assumptions.
In reviewing the study, the New York Times noted that the study demonstrated that when compared to a weekday delivery during the daytime the risk of delivery complications at nighttime was 21% higher; on weekends 9% higher; and on holidays 29% higher. Additionally, the study also looked how various education levels affected the complications by recognizing that at teaching hospitals there was an increased risk of 28% in July, when students begin their training. By the following June, there was not a statistically significant difference in risk. Thus implying that it takes approximately a year to bring the students up to speed. The study also showed that within shifts there was a "decrease in occupational performance per additional hour worked."
As a result of this study, hospitals should take notice and take steps to correct the statistics. Some of the ways hospitals could address this problem are to increase the number of doctors and nurses working outside of the traditional business hours or requiring younger, less experienced doctors to act as an assisting physicians for a longer period of time before acting as the primary physician. However the hospitals choose to address the issue, some course of action should be taken as a pregnant woman should not have to hope that she delivers her child within a constrained window of time just to receive the same statistical opportunity as others in avoiding a delivery complication.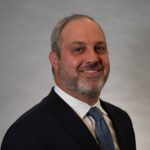 With the law firm of Paulson & Nace, Mathew Nace's practice areas include medical malpractice, trucking litigation, auto collision, premises liability, wrongful death and other catestrophic negligence and personal injury matters. He is licensed to practice in Maryland, West Virginia, and the District of Columbia.